Puntarenas is the largest province in area of Costa Rica with 11265.69 km², is located in the south-west and extends for the majority of the Pacific coast. It has 11 cantons and 58 districts, including the newest: Caldera.

Buenos Aires (2384.22 km²)
Districts: Buenos Aires, Volcán, Potrero Grande, Boruca, Pilas, Colinas, Chánguena, Biolley & Brunka.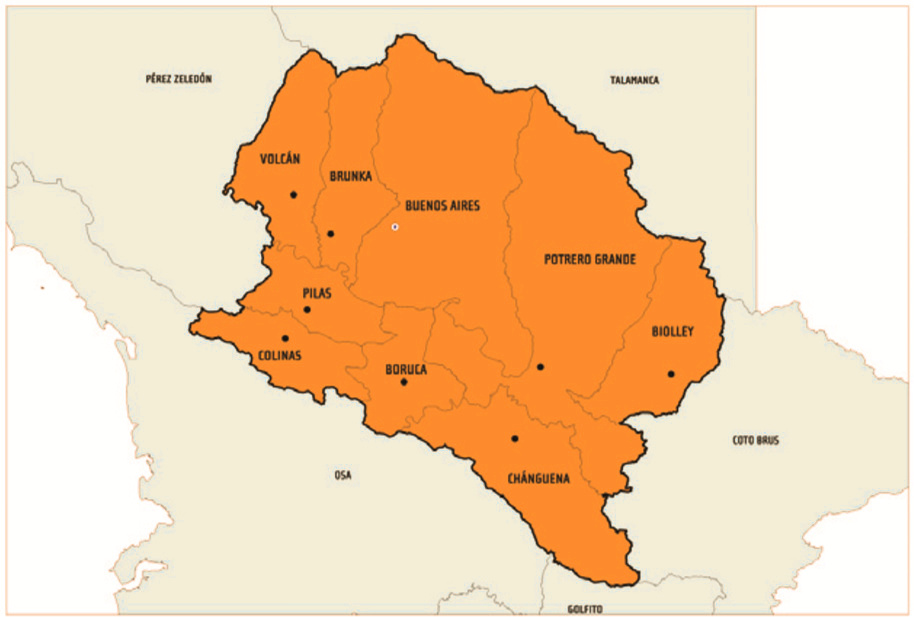 Osa (1930.24 km²)
Districts: Cortés, Palmar, Sierpe, Bahía Ballena & Piedras Blancas.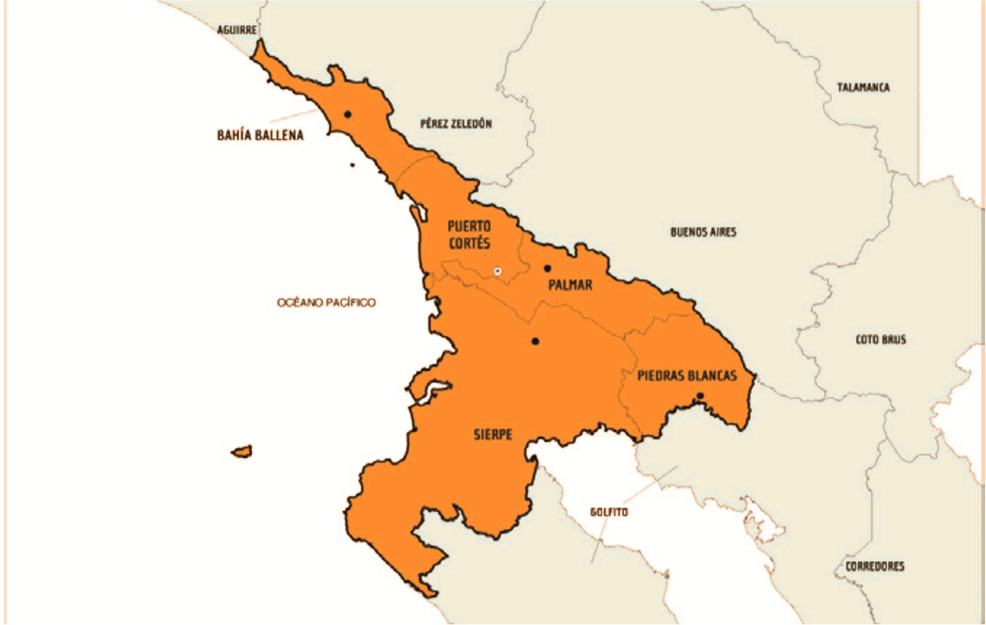 Puntarenas (1842.33 km²)
Districts: Puntarenas, Pitahaya, Chomes, Lepanto, Paquera, Manzanillo, Guacimal, Barranca, Monteverde, Isla del Coco, Cóbano, Chacarita, Chira, Acapulco, El Roble & Arancibia.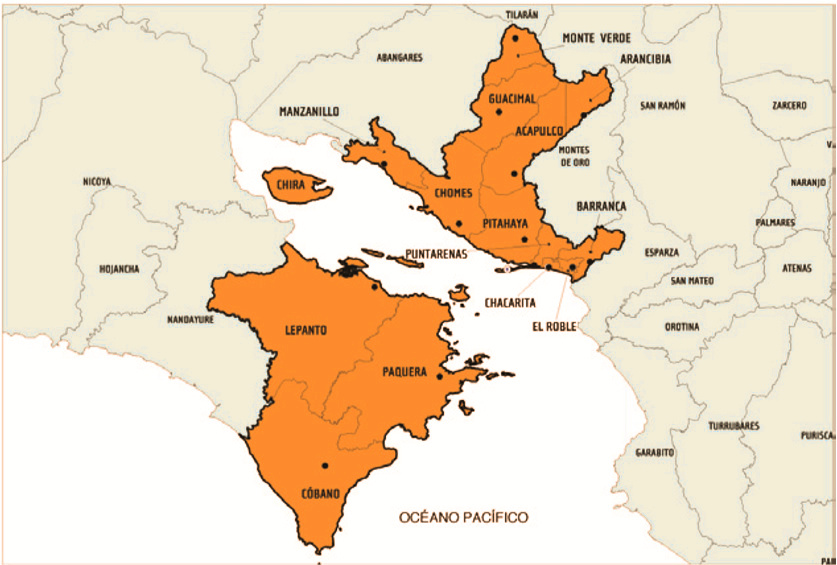 Golfito (1753.96 km²)
Districts: Golfito, Puerto Jiménez, Guaycará & Pavón.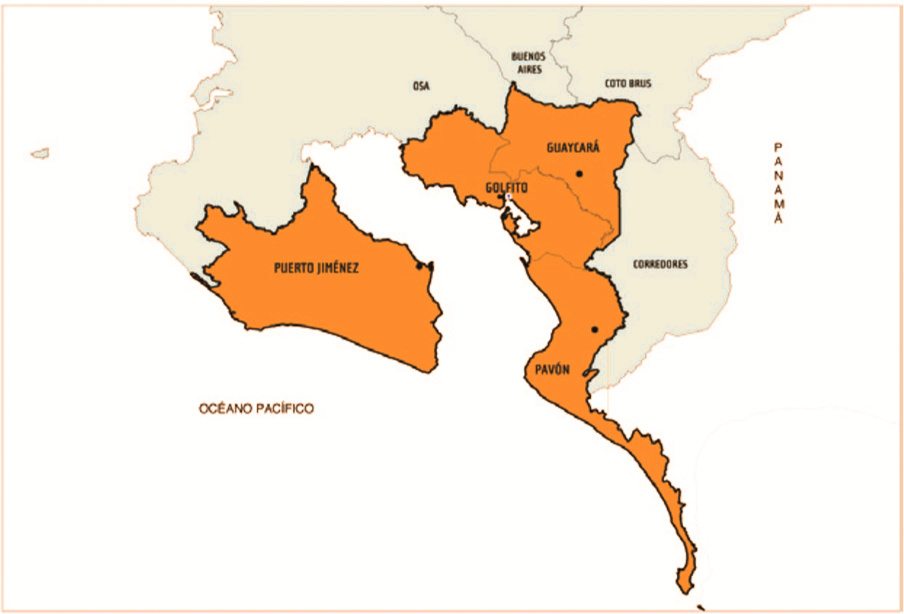 Coto Brus (933.91 km²)
Districts: San Vito, Sabalito, Aguabuena, Limoncito & Pittier.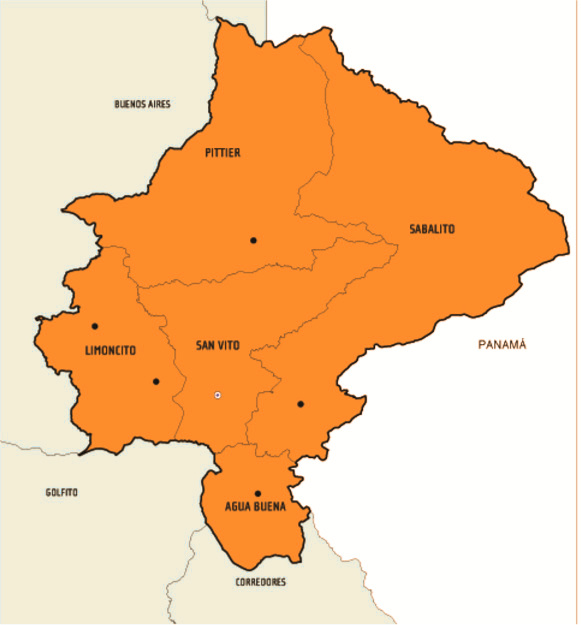 Corredores (620.6 km²)
Districts: Corredor, La Cuesta, Paso Canoas & Laurel.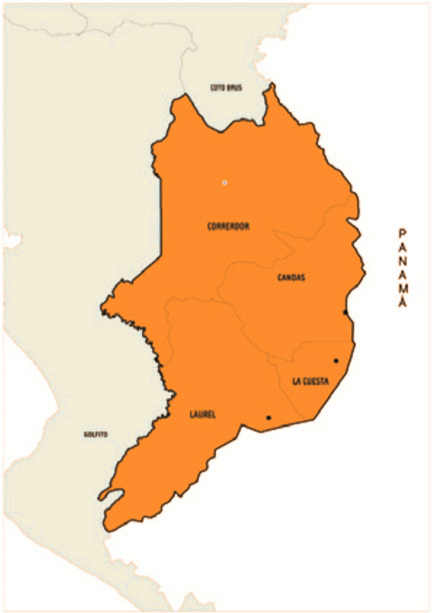 Quepos (543.77 km²)
Districts: Quepos, Savegre & Naranjito.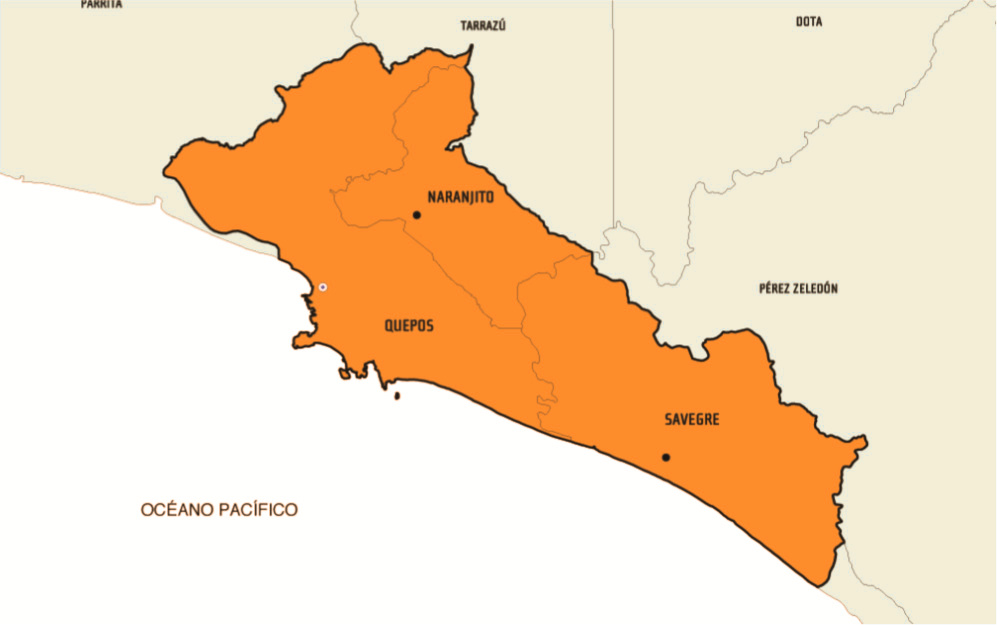 Parrita (478.79 km²)
Districts: Parrita.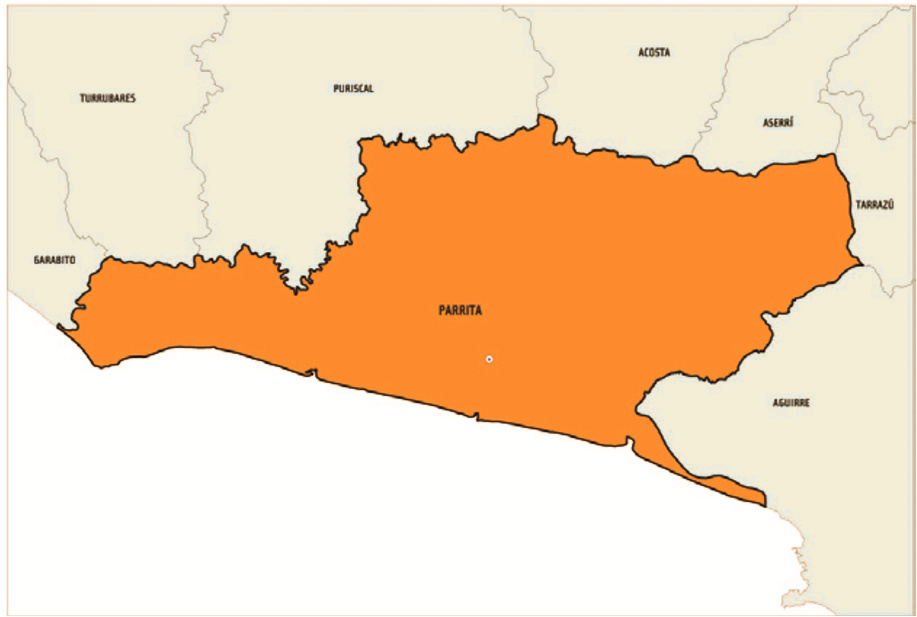 Garabito (316.31 km²)
Districts: Jacó & Tárcoles.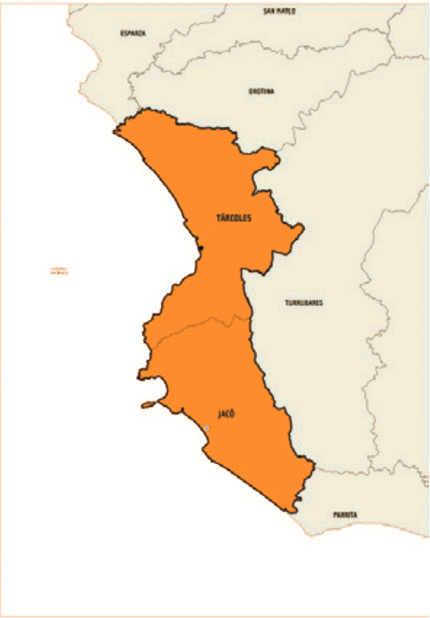 Montes de Oro (244.76 km²)
Districts: Miramar, La Unión & San Isidro.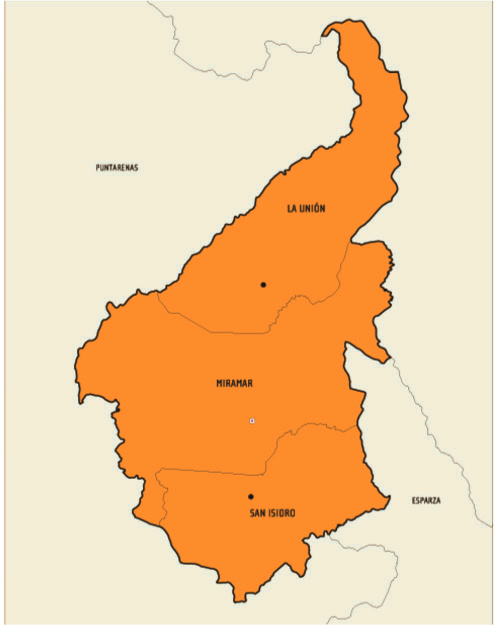 Esparza (216.8 km²)
Districts: Espíritu Santo, San Juan Grande, Macacona, San Rafael, San Jerónimo & Caldera.