Vamos con un review de los últimos tres chivos del 2013 en el Puerto… El primero fue una presentación de varias bandas de rock en la Mini-Teletón en Puntarenas, el segundo fue un chivo a Beneficio en Popeyes Bar… y el tercero fue en el Rest Atardecer Playa.
El primer chivo, fue el pasado 07 de diciembre del 2013, el Instituto Cosvic – Puntarenas, organizo la mini-teletón, segmento Puntarenas, que en el cual participaron bailarines, comparsas, payasos, solistas y bandas de rock y otros artistas, en la parte que nos interesa, se presentaron varias bandas locales (Locatelli y Afternoon Sex) y una invitada de San José (Los Bonila), y Robles Band. Sin embargo a última hora, Robles Band, por problemas internos no se pudieron presentar, aunque armaron para hacer la prueba de sonido, desarmaron y se marcharon, que mal ride, sin embargo, el espectáculo continúa… como dice el show continua…
Los Bonila, empezaron el bloque de rock, con un Jam de introducción, después con "Me gusta ese tajo" en honor a Alberto Spinetta, versión Bonila, también tocaron, "Me vuelves loco", "Cada quien es cada quien", Una balada que se llama "Nadie más", por nombrar algunas. Después de la presentación de Los Bonila, la organización decidió por tiempo dar solo dos canciones… para las dos bandas porteñas restantes, ya que por el atraso que ocasiono Robles Band, seguía según el horario la Zumbaton, parar cerrar la teletón 2013 en el Puerto!!! Y como todo el día, había presentaciones.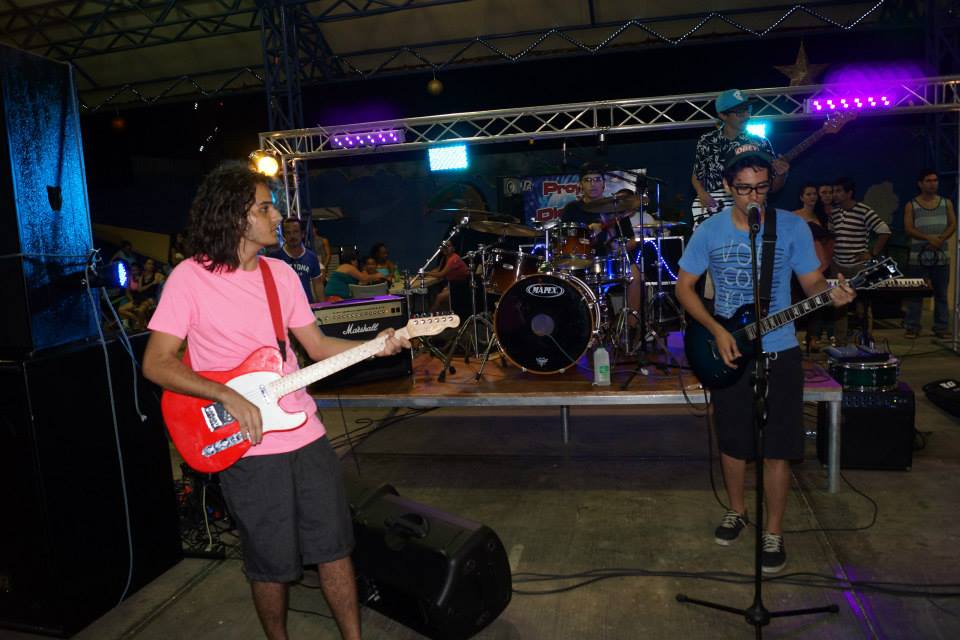 Después le toco el turno Afternoon Sex, interpretaron "Dont Wait" original y "Me Amo" de Love of Lesbian, y Locatelli, aunque su presentación fueron dos covers de Pearl Jam, sono muy bien interpretando temas como "Jeremy" y "Like a Stone" de Audioslave.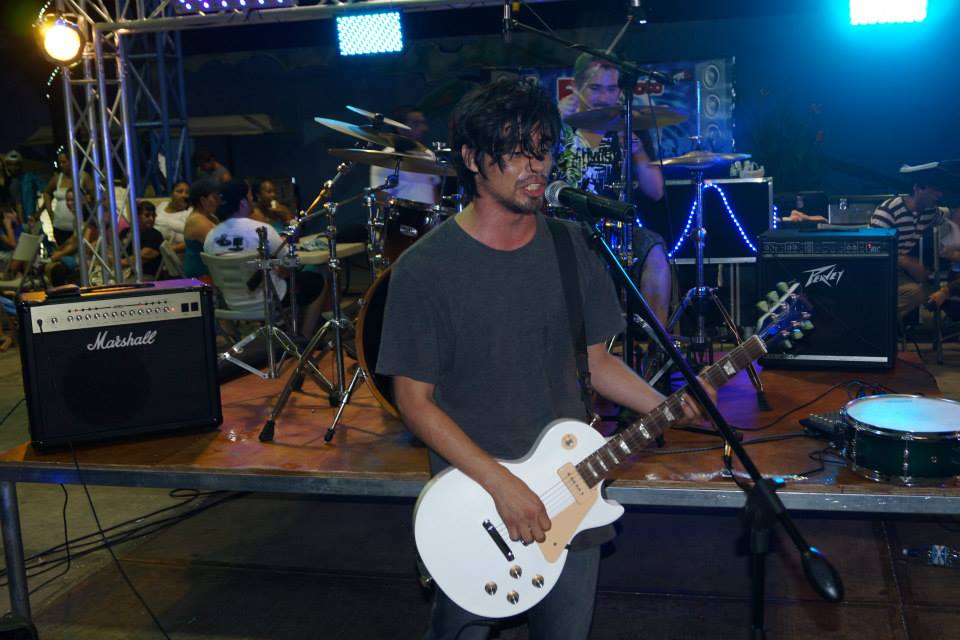 El segundo Chivo fue a Beneficio de niños de la comunidad de Barranca, se realizo el 22 de diciembre, organizado por unos de los precursores del rock de Puntarenas, por el señor Nestor Merlos, gran músico porteño. Con la entrada recogida, se realizo una fiesta para los niños de la zona de las parcelas de arranca el pasado 31 de diciembre del 2013.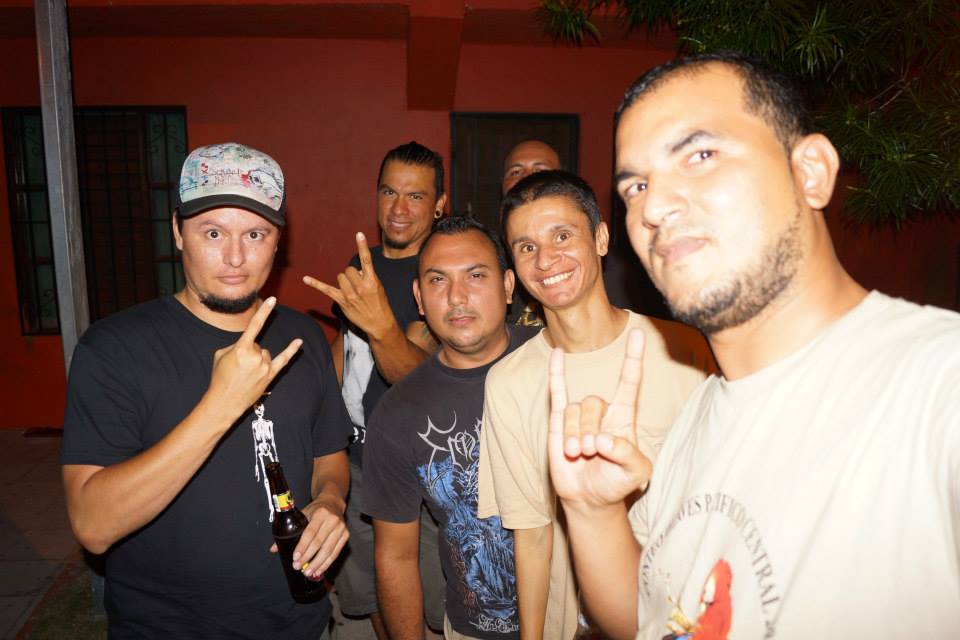 El encuentro metalero fue en la cuna del rock porteño Pepeyes Bar, y se presentaron 6 grandes bandas tal es el caso de Kawezar, Triangle of Silence (Palmares), Revenge (San Ramón), Rara Avis (Jaco), Neurotics Ants (Orotina) y Nogah (Esparza). Para este magno evento llegaron por dicha todas las bandas, fue una gran tarde de metal…y gran audiencia porteña…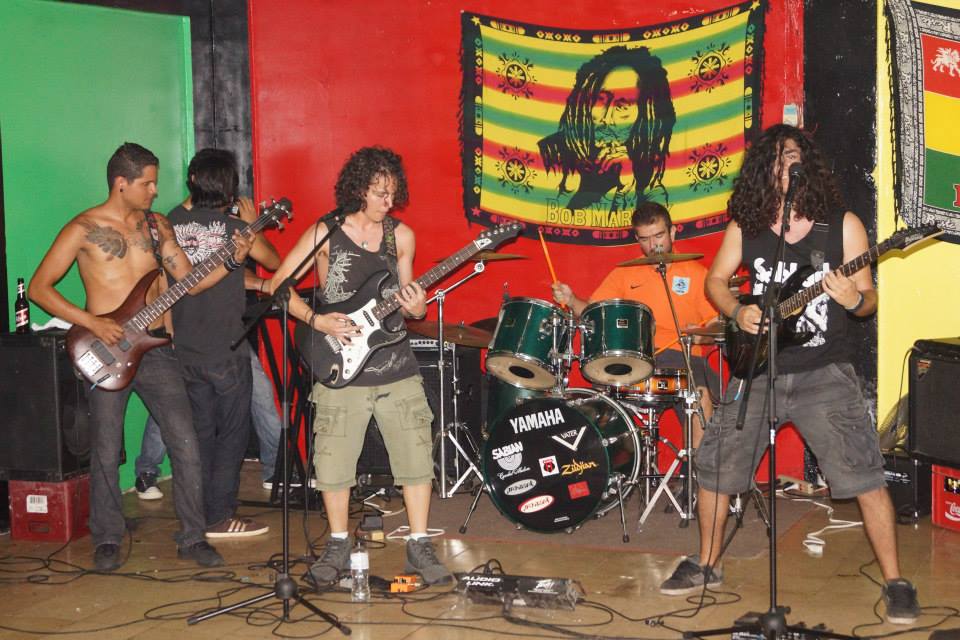 Dentro de las bandas, Nogah, fue la que cerró el chivo y dio un buen aporte metalero, interpretando canciones orignales como "Promise Reprise", "Nubes Rojas", "Dark Temptation", "Insane in Sane", "Actions from pain", "Gandharva", "Heroe de Libertad".
El gran Nestor Merlos, con los niños de las Parcelas de Barranca, celebrando el gran aporte del chivo….

Y el ultimo concierto, fue el mismo 22 de diciembre del 2013, en el Restaurante Atardeceres Playa, en el cual se presento Lemon Haze y Locatelli, (en el caso de ambas agrupaciones, fue una noche decovers).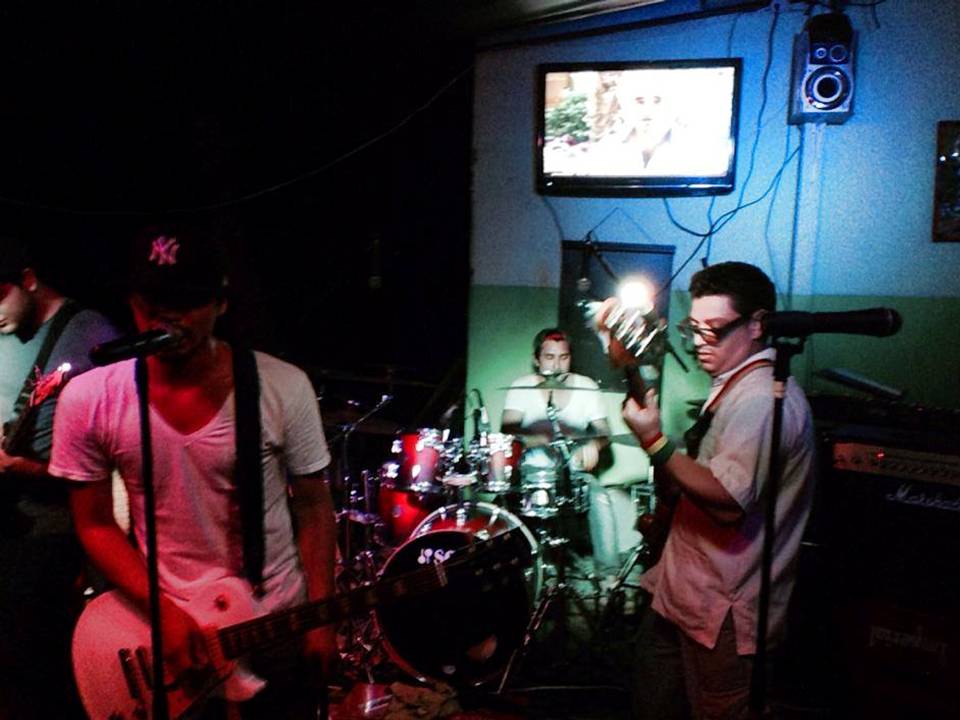 Sin embargo los chicos de Locatelli, llegaron con una alineación diferente a la normal, con músicos de la talla de Roberto Brenes, Carlos calderón, Fabián lubker y William Venegas, que interpretaron canciones popualres como "Be yourself" y "Like a Stone" de audioslave, "Panic Station" de Muse, "Jeremy" de Pearl Jam, "Higher Ground" y "Under the Bridge" de red hot chilli peppers.
Reportaje por: Jorge Zúñiga López
Fotos: Jorge Zúñiga, Nestor Merlos, Carlos Calderón.