The Under Water Scientific Park
The Parque Marino del Pacífico is the most ambicious proyect of sustained human development promoted in Costa Rica based in four points: research, production, education and recreation around the marine and coastal biodivertity of the Golfo de Nicoya and Isla del Coco with the fundamental objective of create a new marine culture in this country.
During your visit guided by bilingual expert marine biologist you will see throughout: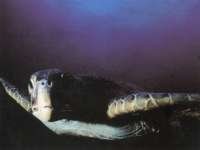 Aquarium
Interactive screens and exhibitions
Argonaut productive unit
Pilot laboratory of Quitina
Advanced internet
Artisans shop
CLIMATE / WHAT TO BRING
The temperatures hover in the low eighties making it truly comfortable for an exciting experience with nature. Be sure to bring a hat, sunglasses, light cotton clothes and a comfortable shoes since a little walk is here and there is neccesary.
DURATION OF TOUR
2 Hours