A Natural Sanctuary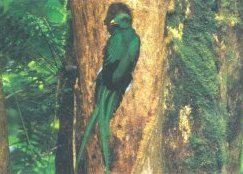 The community of Monteverde represents an example of growing business in strict respect of nature
A vast collage of green trees and mountains surround the secluded community of Monteverde, founded almost 50 years ago by a goup of 44 American Quakers. The settlement awaits visitors 25 miles uphill from Puntarenas, thru a rustic road that makes driving slow, that is worth when contemplation of the beautiful scenery seduces the eyes. Located at about 1,400 meters above sea level, the plateau that constitute the Monteverde community is perhaps one the country´s most idilic pastoral setting. It is an agricultural oriented population that combines perfectly the production of natural goods with the conservation of nature.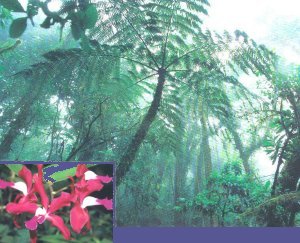 The Quakers who founded Monteverde never wanted to bring excessive progress into the area and so avoided paved roads. Like a town suspended in time, horses and horses-drawn wagons still constitute a good means of transportation, while production of cheese and milk is a main source of income for its inhabitants.
In order to preserve the area as a sanctuary for nature, the efforts of the founders peaked with the creation of the Monteverde Cloud Forest Biological Reserve; this protected area of about 1,370 acres is a preferred site for scientists, specialists, birdwatchers and nature-loving tourist visiting the area.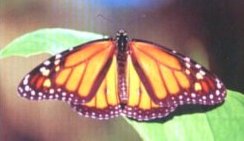 International organizations devoted to the preservation of nature have assumed the Quaker´s initiative with several programs of conservation and stimulating research stations.
The bellbird will host you during your visit, their song can be heard from a distance of almost one and half mile, more than 36 hummingbird species are found among those is the smallest hummingbird in the world.
TOUR INCLUDES
Transfer form / to Puntarenas / Monteverde in a deluxe air conditioned bus

Bilingual naturalistic tour conductor

Entrance fees to the Reserve

Entrance fees to the Orchid Farm

Entrance fees to the Butterfly Garden

Delicious lunch with natural tropical soft drinks
CLIMATE / WHAT TO BRING
The temperatures hover in the eighties making it truly comfortable for an exciting experience with nature. Be sure to bring along insect repellant as well as a soothing aloe lotion to relieve the itching. When hitting the trails and forest avoid perfume and fragrant shampoos, this only attracs mosquitoes, a hat, sunglasses, cotton clothing, comfortable shoes for trails and a rain poncho are a wise choice.
DURATION OF TOUR
8 Hours