The Island of Lonely Men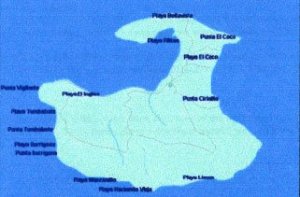 SAN LUCAS ISLAND
About this island has been written the saddest and cruelest pages of the Costa Rica History when the island was a prison between 1873 and 1991.
You will testimony throughout the originally graffiti's how society secluded the prisoners not to reform them, just to get rid of them thru forgiverness and indifference in the island where human rights didn't mean anything.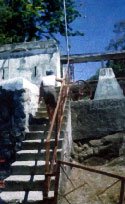 DURING THE TOUR YOU WILL VISIT:
La Bartolina, a cell assigned for quarantine, it was closed at 4 pm. until 4 am. with no water, food or medicines.
La Guarnición, sleeping rooms, communications and electricity center, game room and baths for te mate keepers.
El Disco, it was the cruelest of the cells, is like a oval, here the inmates were introduced tied with chain and left for days with no water, or food until his own death.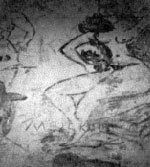 La Chejas, small dark cells with no doors with stone bricks in some walls and none others with electricity to assured a electrocutation in case of any attempt of escape.
Nevertheless, the island is much more than the ruins of the old prison, nature has been more than generous, its biodiversity along with the beautifull scenary it make it worth while to visit.
CLIMATE / WHAT TO BRING
A tropical climate awaits you, be sure to bring your sunglasses, sun block, camera, hat and comfortable clothes and shoes.
TOUR INCLUDES
Transfers from Puntarenas/Marina Pier/Puntarenas
Round Trip Sea Transportation in a deluxe vessell equiped with security equipment
A escorted tour of the island with a bilingual tour conductor
DURATION OF TOUR
6 Hours